Southwest Management Group operates in the City of Henderson, Las Vegas, and North Las Vegas. We are a full service property management and leasing company.
Property Management is a highly specialized profession dealing with the administration and supervision of clients' assets. Knowledge and understanding of local markets and their complexity, complete familiarity with all applicable laws governing this industry, and the ability to solve problems and create innovative solutions are just some of the challenges a property manager must face. Because of our experience in this field, we are well positioned to provide our current and future clients with this specialized and professional service.

Property management is more than just our business, it is a relationship between us, our owners/clients and our tenants/residents. If this is important to you we may be a great fit for you, your property and your tenant/resident.
Residential property management is our focus. In our day-to-day operations, we incorporate the latest in tools and technology, including property management and accounting software, property marketing tools, preventive maintenance programs, communication, and screening of prospective lessees. We provide real estate sales services for our clients and by referral only.
To maintain current and develop new long lasting relationships with property owners/investors and provide them with the best quality professional property management services which results in increased value of their real estate assets and tenant satisfaction, and retention.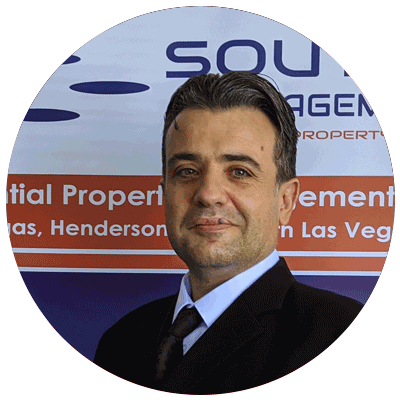 Jay Silva, RPA®
Owner | Broker
Jay Silva is the owner/broker of Southwest Management Group, LLC. Jay has more than 30 years of experience in property management. His career in property management started in New York City in the mid-1980s where he worked and managed a wide range of properties, including multi-family apartment complexes, high-rise condominium and hotel/co-op units, and commercial properties consisting of office, retail and gallery space. After relocating to Las Vegas, Jay Silva dedicated his time and experience to management of residential real estate. He personally oversees a portfolio of single-family homes, townhouses, and condominium units throughout Las Vegas, North Las Vegas, and Henderson. Jay is a recipient of the RPA® designation from Building Owners and Managers Institute (BOMI), an associate member of the Institute of Real Estate Management (IREM), a member of the National Association of Residential Property Managers (NARPM), and a member of the national, state, and local associations of Realtors®.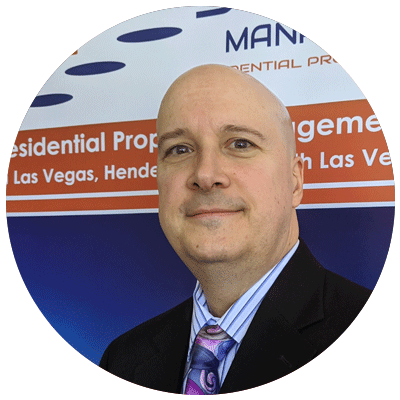 Mario M. Malatesta, ARM®
Owner | broker
Mario M. Malatesta, Jr. is the owner/broker of Southwest Management Group, LLC. Mario began his career in finance as a Specialist/Market Maker on the Chicago Stock Exchange in 1985. Mario is a former Registered Representative and Investment Advisor with the Financial Industry Regulatory Authority, and he held an Illinois Insurance Producer license. Mario transitioned into real estate in the 90s and was a licensed Real Estate Broker in Illinois before moving to Las Vegas Nevada in 2001. Mario has held executive level positions with some of the largest property management companies in Las Vegas and Henderson, and he is a recipient of the ARM® designation from the Institute of Real Estate Management (IREM) and is a member of the national, state, and local associations of Realtors®.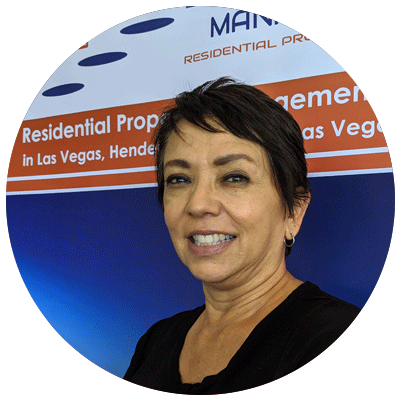 Judy Mildenhall
Property Manager
Judy Mildenhall joined Southwest Management Group, LLC with over 20 years of experience in property management with background in both the residential and HOA management. Judy has lived in Las Vegas for over 20 years, relocating from Seattle, WA. where she worked in the banking industry for 9 years.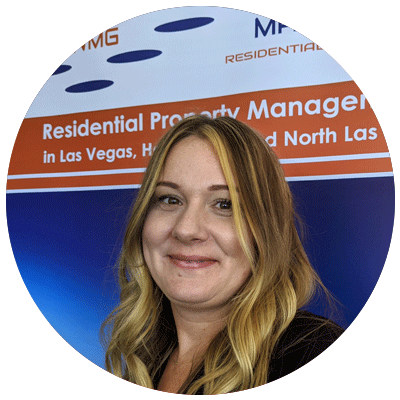 Jessica Mundon
Administrative Assistant
Jessica relocated to Las Vegas in 2011 from San Diego, CA and joined Southwest Management Group, LLC in January of 2012 with 10 years experience in homeowners association management field. Jessica is a trusted and competent member of our team with a primary focus on resident relations.